Manufacture And Design Automotive Sheet Metal Stamping Die
Product Detail
Product Tags
In 2011, TTM was founded in ShenZhen.
In 2012, Moving to DongGuan; Building cooperation relationship with Magna International Inc.
In 2013 Introducing more advanced equipments.
In 2016, Introduced large-scale CMM equipment and 5 axis CNC equipment; Cooperated with OEM Ford Completed Porsche, Lamborghini and Tesla CF projects.
In 2017, Moving to current plant location; CNC was increased from 8 to 17 sets. Top Talent Automotive Fixtures & Jigs Co.Ltd was established
In 2018, Cooperated with LEVDEO automotive and completed the automotion production line. 4-axis high-speed CNC was introduced, the total Qty of CNC reached 21.
In 2019, Dongguan Hong Xing Tool & Die Manufacturer Co.,Ltd was established. (One stop service) Cooperated with Tesla Shanghai and Sodecia Germany. Built a new R&D laboratory for automation.
In 2020, Cooperated with OEM ISUZU in SA ;Completed the RG06 One-Stop Service.
In 2021, Moving forward with the quality belief to create a world-class enterprise.
In 2022, TTM Group office was founded in Dongguan City, New CNC 4 axis*5 sets, New Press*630 tons, Hexagon Absolute Arm.
In 2023, TTM is building a new plant for checking fixture&welding fixture business; adding one 2000T press.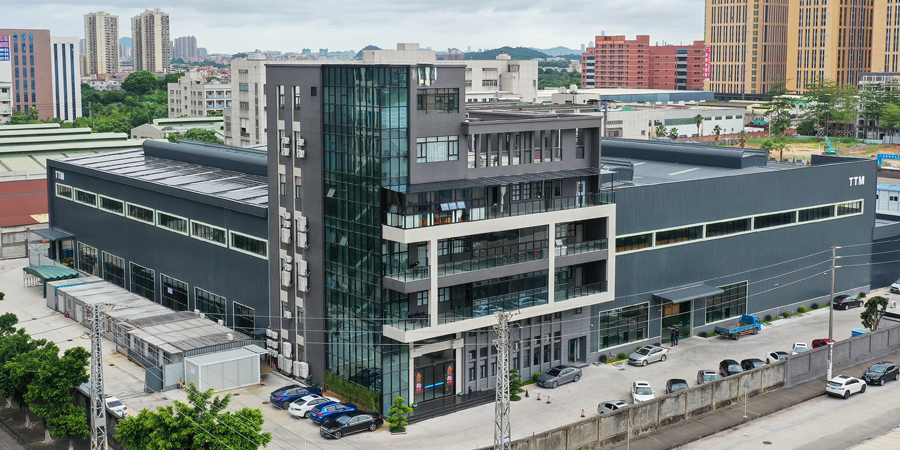 Checking Fixture & Welding Jigs Factory (Total area: 9000m² )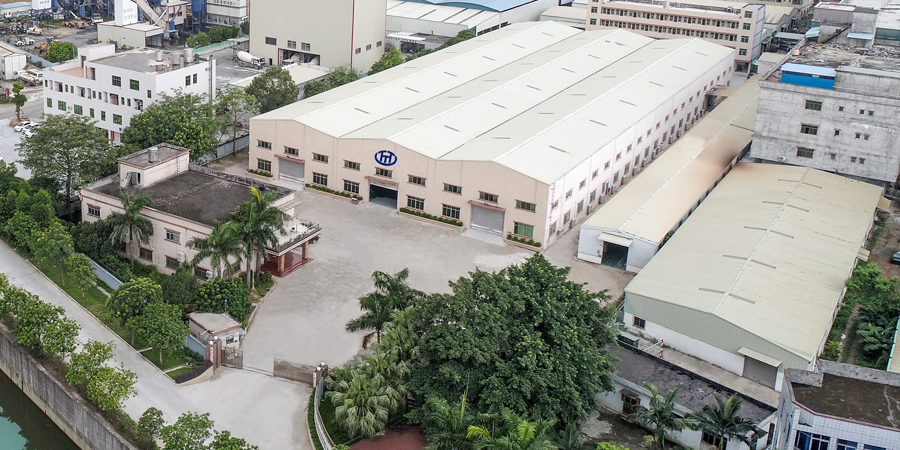 Stamping Dies & Tools and Machined Parts Factory (Total area: 16000m²)
Product Name

Stamping Die


Tolerance

M

ating trim & form +/- 0.

8

mm, hole 0.6mm, genera trim & form +/- 1.5mm.

Material

DP780 CR420 etc.

Design Software

Catia

, UG

, Autoform

Standard

IS09001

Die

 Type
Compound Die, Stamping 

Transfer

 Die, Stamping Progressive die

, Gang die

or 

Tandem Die

according to

the c

ustomer's requirements

First Trial

8-12 weeks

 after

design approved

Die

 Life
Depends on customer'

s

 production capacity

Quality confirm

CMM/Blue light scan report, also welcome customer to buy off on-site as per standard

Package

Plastic or wooden box for samples

, wooden

plate for stamping die

 or as

per

customer's requirements
Automotive manufacturing relies heavily on stamping dies to produce a wide range of metal parts. These stamping dies are essential for shaping and forming various components used in vehicles. Some of the automotive metal parts that are commonly manufactured using stamping dies include Body Panels, Frame and Structural Components, Brackets and Mounting Components, Interior Components, Engine and Transmission Parts, Exhaust System Parts, Suspension and Steering Components, Closures and Latches, Safety Components, Wheel and Brake System Parts and Electrical and Wiring Components etc.
Stamping dies are used to create the outer body panels of automobiles, including doors, fenders, hoods, roofs, and trunk lids. These panels are often made from steel or aluminium and require precise shaping and forming to fit the vehicle's design.
Stamping dies are used to produce frame members, chassis components, and other structural parts that provide strength and support to the vehicle's body. These components are crucial for the safety and durability of the vehicle.
Stamping dies are used to manufacture various brackets, mounts, and supports used for attaching and securing different vehicle parts, such as engine mounts, suspension components, and exhaust system supports.
Stamping dies are used to create interior components like seat frames, seatbelt anchors, dashboards, and console parts. These components often require complex geometries and precision in their design.
Certain engine and transmission components, such as engine covers, heat shields, and transmission housings, are produced using stamping dies. These parts are vital for the proper functioning of the vehicle's powertrain.
Stamping dies are used to create components of the exhaust system, including flanges, brackets, and heat shields. These parts must be accurately manufactured to ensure proper exhaust system assembly.
Components like suspension brackets, control arms, and steering linkage parts are manufactured with stamping dies. These parts are crucial for the vehicle's handling and ride comfort.
Stamping dies are used to produce components related to vehicle closures and latching systems, including door hinges, latches, and striker plates.
Safety-related components such as seatbelt anchors, airbag housings, and other restraint system parts are often created using stamping dies. Precision is essential to ensure the proper operation of safety systems.
Stamping dies are used to manufacture various wheel components, including wheel rims, hubs, and brake system parts such as rotor hats and calliper brackets.
Some electrical and wiring components, such as junction boxes and battery trays, are manufactured using stamping dies.
Stamping dies play a critical role in the automotive industry by enabling the mass production of these metal parts with precision and consistency. Their efficiency and ability to meet tight tolerances are essential for maintaining the quality and safety of vehicles.
ISO Management System For Stamping Die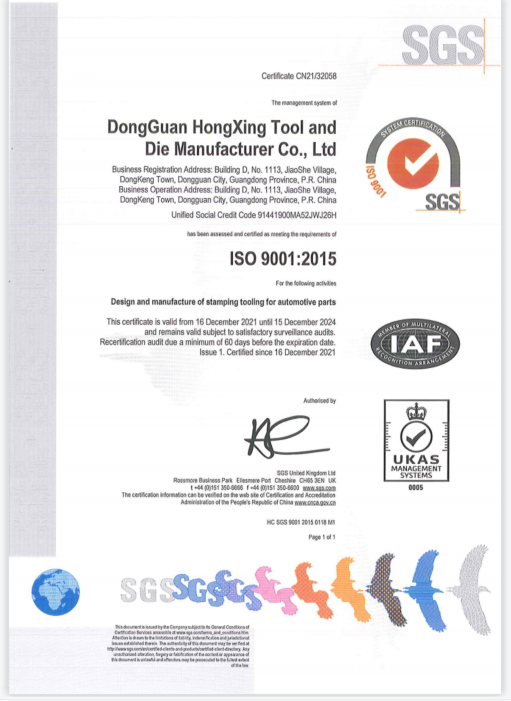 Our Automotive Stamping Die Team
We have more than 352 employees, 80% of which are senior technical engineers. Stamping die division: 130 employees, Welding jig division:60 employees, Checking fixture division:162 employees, We have a professional sales & project management team, long-term service overseas projects, from RFQ to production, shipment, after-sales, our team can handle all problems for our customers in Chinese, English and German Language.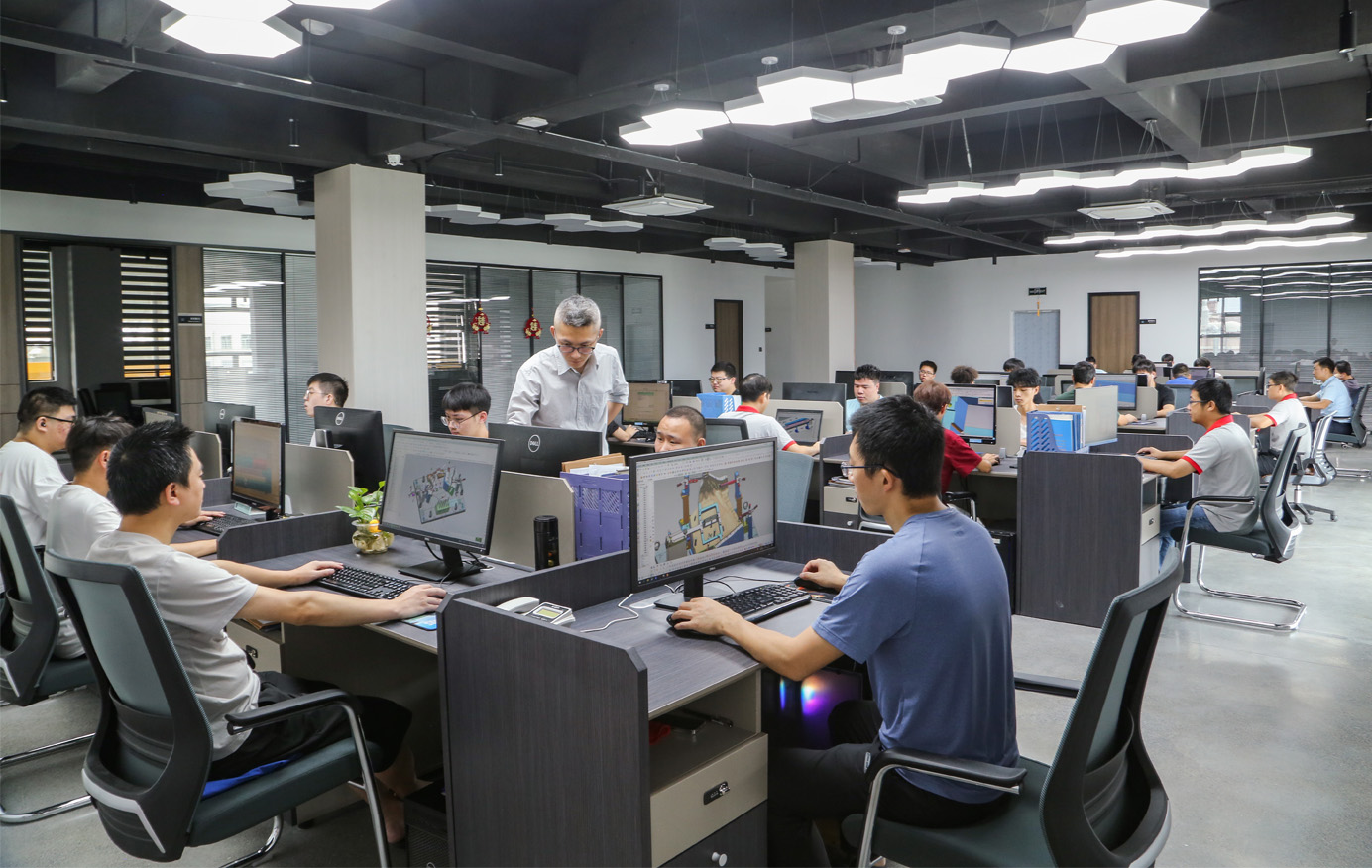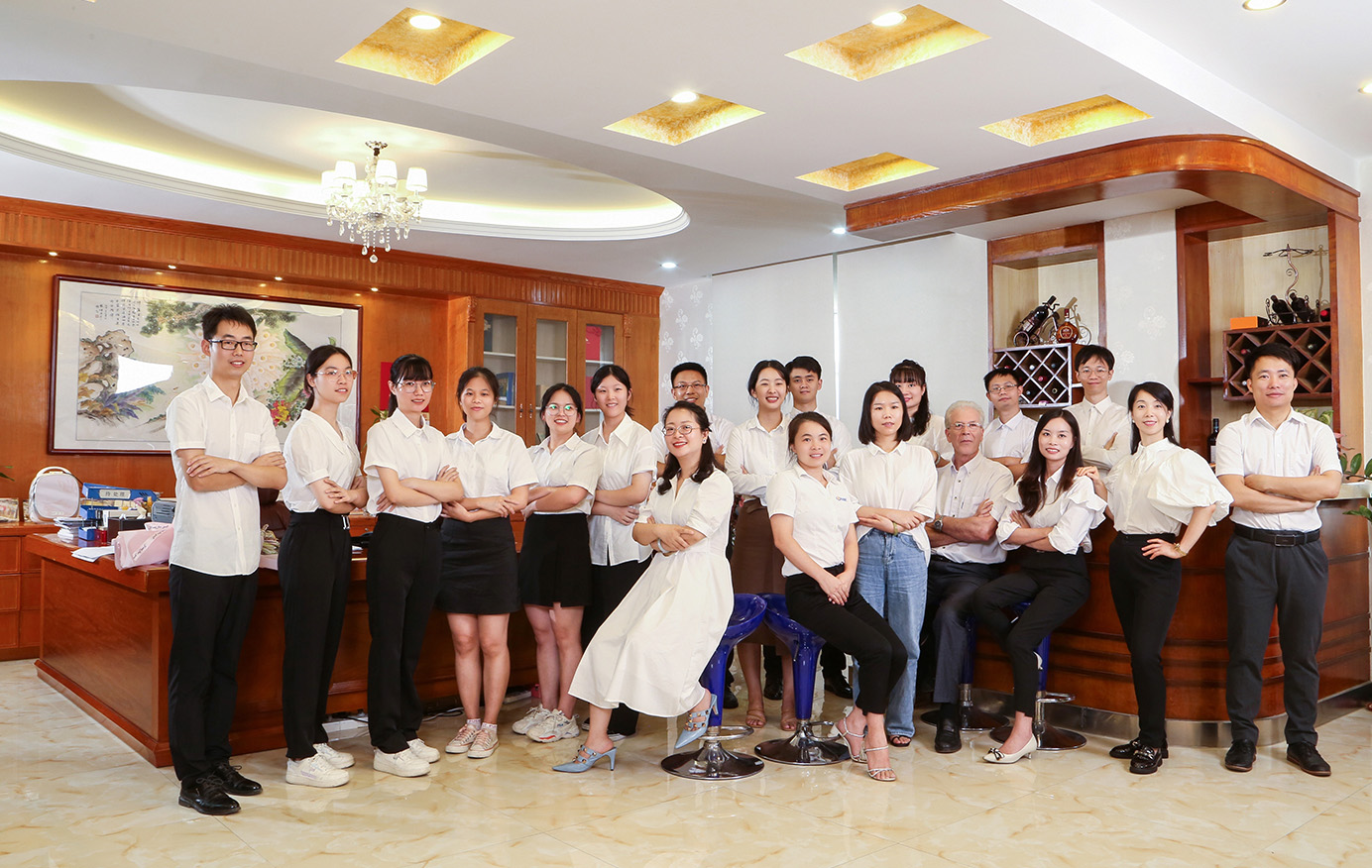 1.Rich experience in automatic manufacturing and enterprise management.
2.One Stop Service for stamping tool, checking fixture, welding fixtures and cells to achieve timing and cost saving, communication convenience, to maximize customer profits.
3.Professional engineering team to finalize the GD&T between single part and assembly component.
4.Turnkey Solution Service-Stamping Tool, Checking Fixture, Welding Fixtures and Cells with one team.
5.Strong capability with international technical support and partnership cooperation.
6.Big capacity: Checking Fixture, 1500 sets/year;Welding Fixture/Cells, 400-600 sets/year; Stamping Dies, 200-300 sets/year.
Major Projects Experience Of Stamping Dies
| | | | | |
| --- | --- | --- | --- | --- |
| Item | Year | Project | Tool Q'ty | District |
| 1 | 2021 | GM-A100 | 10 | Mexico |
| 2 | 2021 | C234 | 4 | Mexico |
| 3 | 2021 | Cover carry / Battery Bracket | 18 | South Africa |
| 4 | 2021 |  Q20-066 | 12 | USA / Canada |
| 5 | 2021 | VW/AUDI | 10 | Mexico |
| 6 | 2021 | TESLA | 5 | Mexico |
| 7 | 2022 | TESLA MODEL Y | 12 | USA / Mexico |
| 8 | 2022 | Audi Q5 | 9 | Mexico |
| 9 | 2022 | GM C223-L232 | 16 | Mexico |
| 10 | 2022 | DAIMLER_MMA P04562 | 6 | Germany |
| 11 | 2022 |  Ford P703 Refurbish tool | 18 | South Africa |
| 12 | 2022 | FMCSA P703M | 7 | South Africa |
| 13 | 2022 | Tooling ISRI | 6 | Brazil |
| 14 | 2022 | JETTA PA2 PROYECT | 6 | USA / Mexico |
| 15 | 2022 | Audi 192C | 8 | USA / Mexico |
| 16 | 2022 | BMW | 5 | Czech Republic |
| 17 | 2022 |   VW TYRON | 6 | Mexico |
| 18 | 2022 | Daimler AG | 6 | Germany |
Stamping Die Manufacturing Center
We can build all kinds of different size stamping die including large size as we have big CNC Machines. With a variety of mechanical equipment such as milling, grinding, wire cutting machines and drilling machines, we can effectively and accurately control the processing process.
25 sets of CNC with 2 shift running
1 Set of 3-Axis CNC 3000*2000*1500
1 Set of 3-Axis CNC 3000*2300*900
1 Set of 3-Axis CNC 4000*2400*900
1 Set of 3-Axis CNC 4000*2400*1000
1 Set of 3-Axis CNC 6000*3000*1200
4 Set of 3-Axis CNC 800*500*530
9 Set of 3-Axis CNC 900*600*600
5 Set of 3-Axis CNC 1100*800*500
1 Set of 3-Axis CNC 1300*700*650
1 Set of 3-Axis CNC 2500*1100*800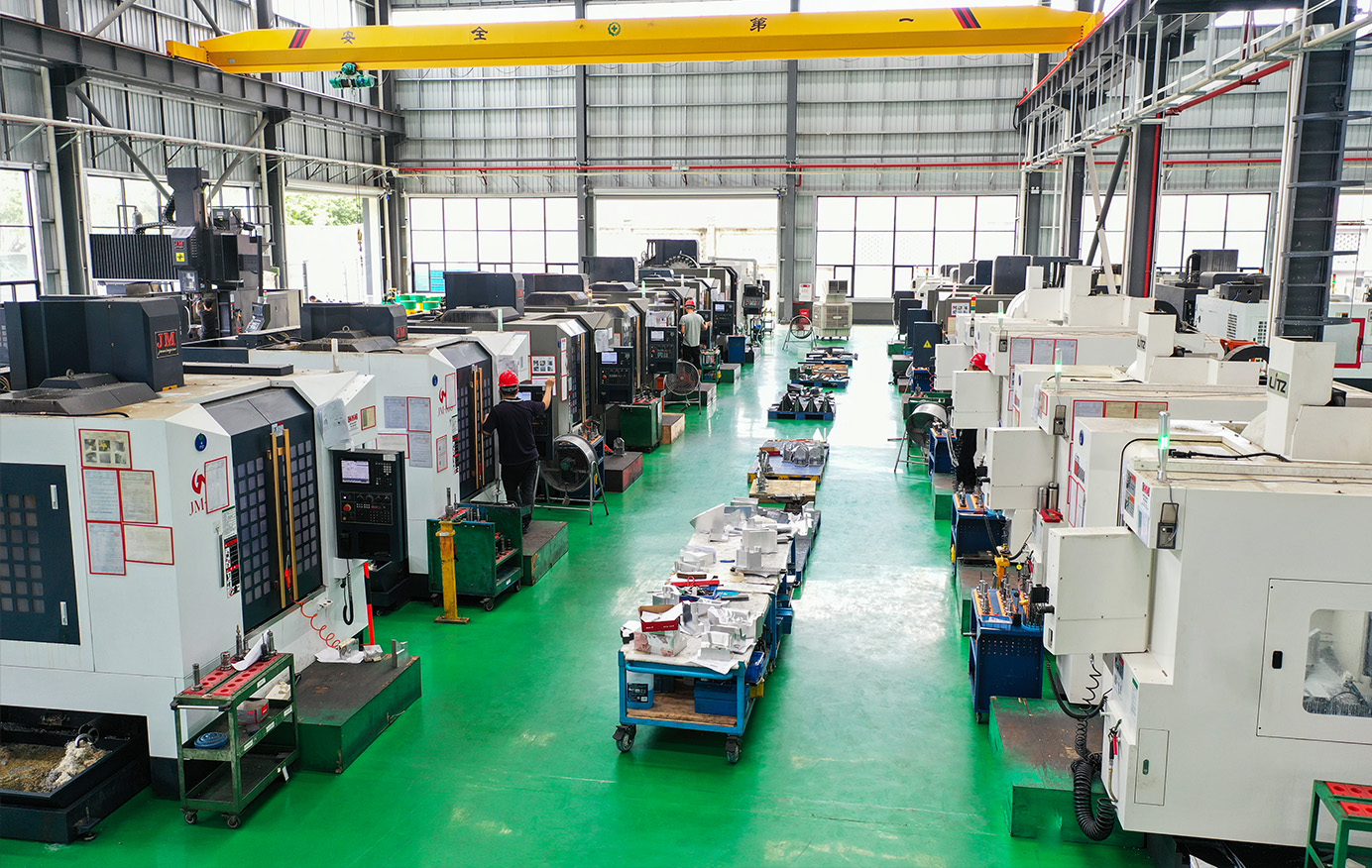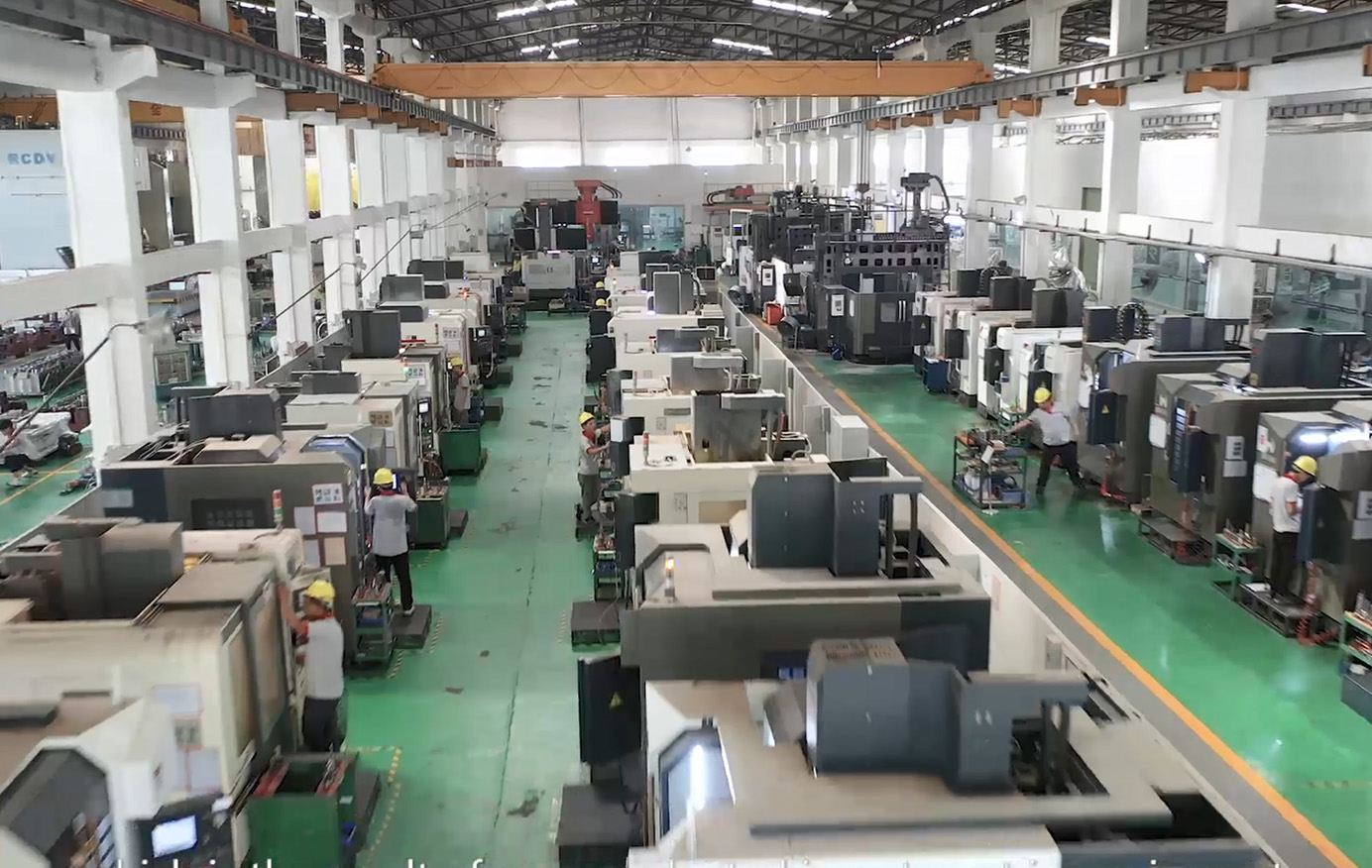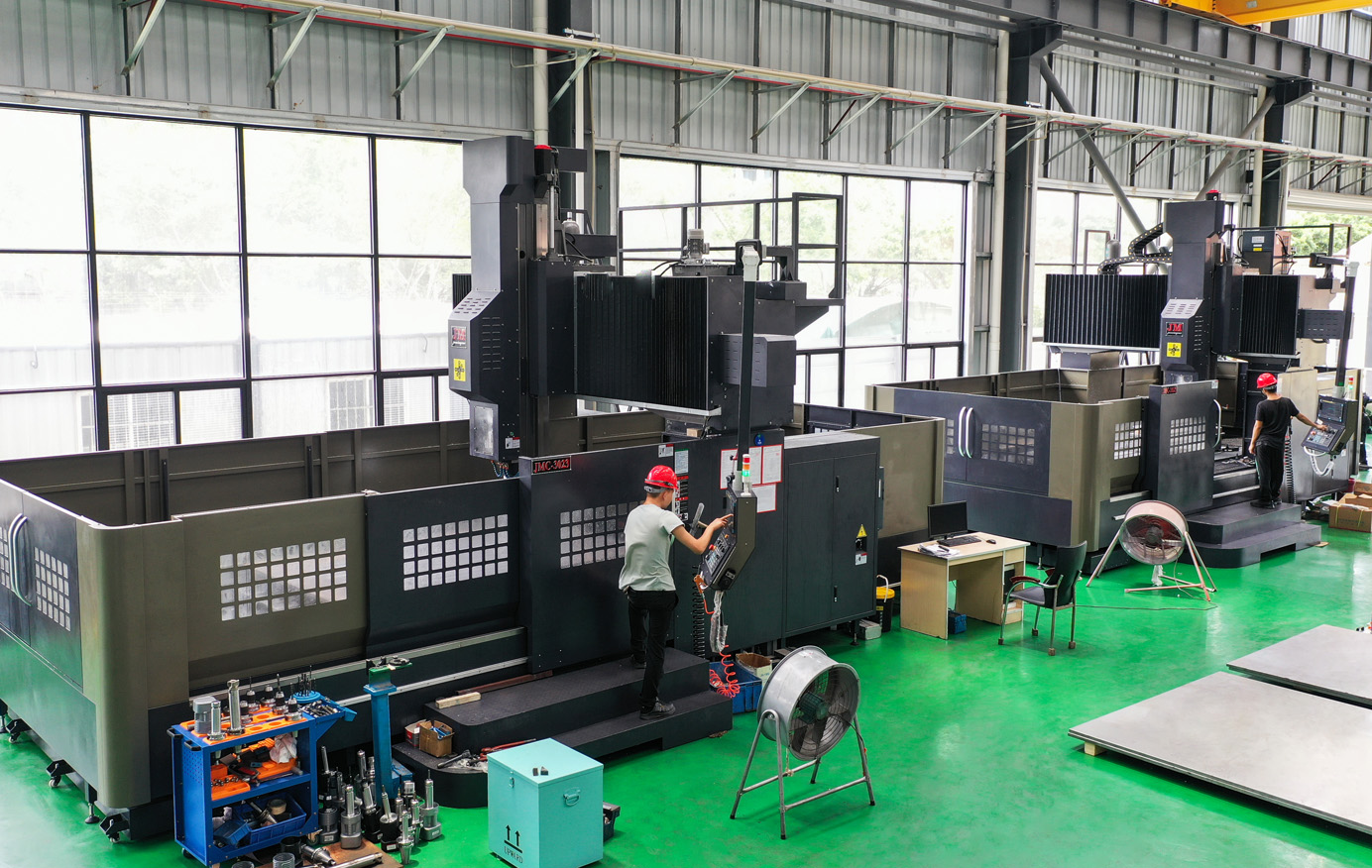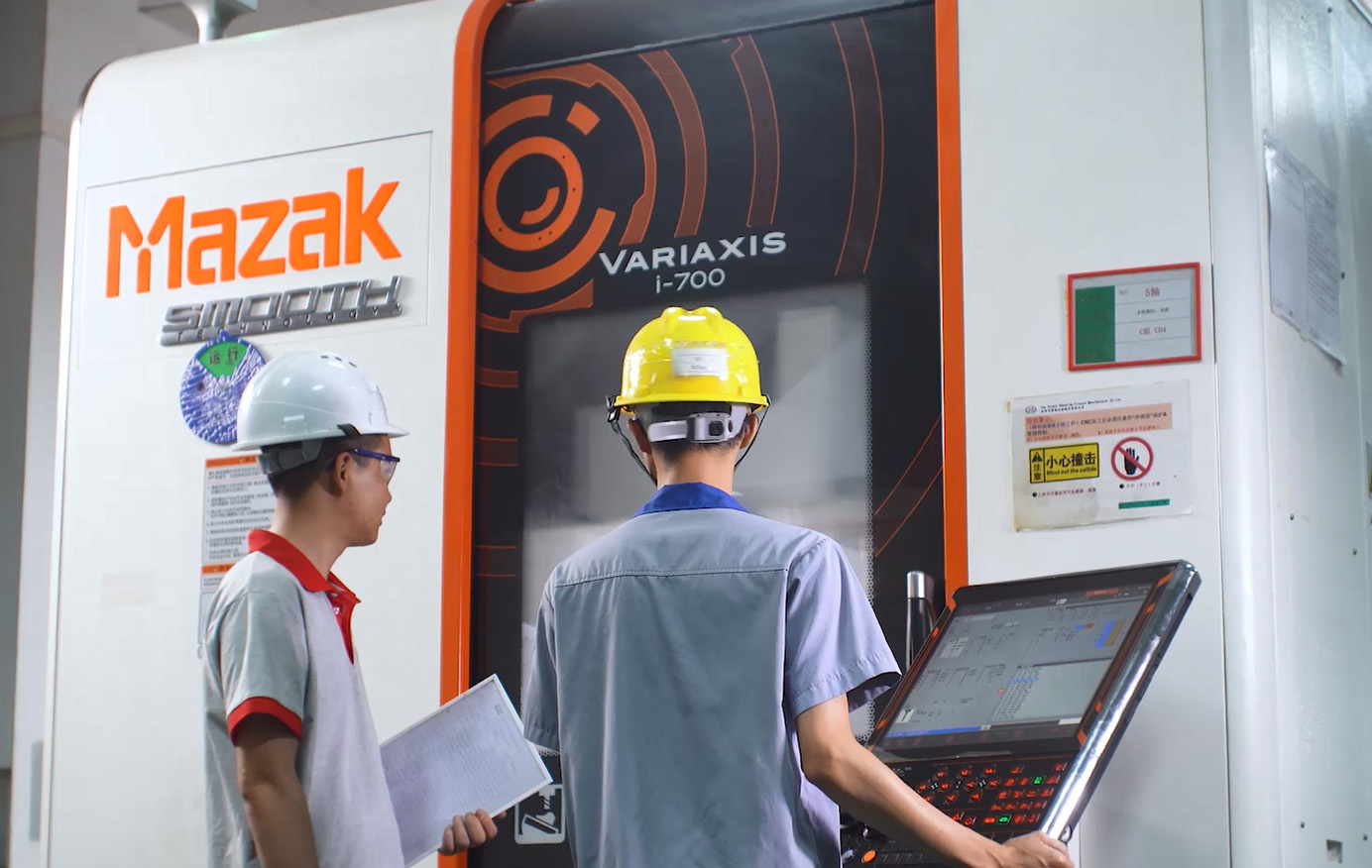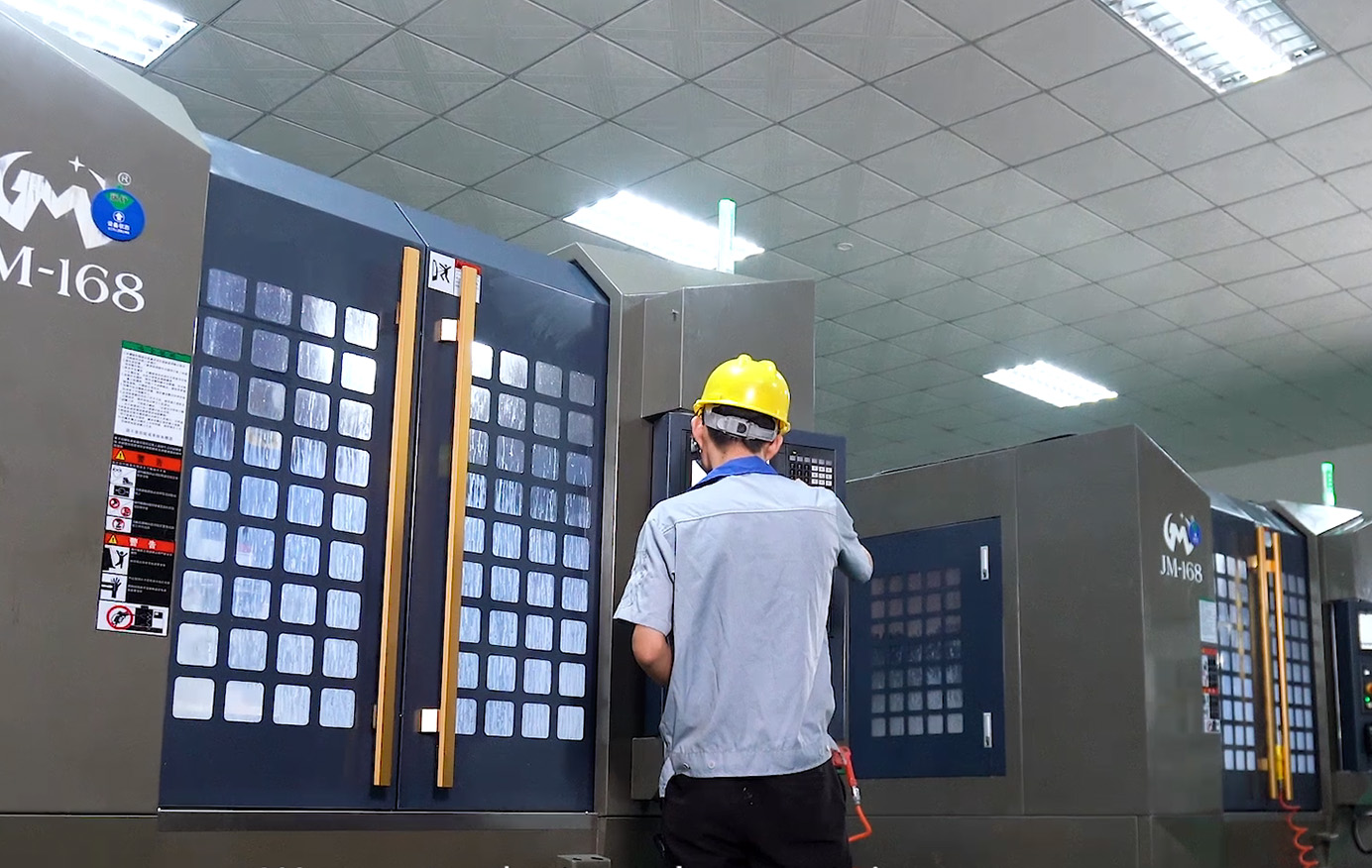 Stamping Die Assembly Center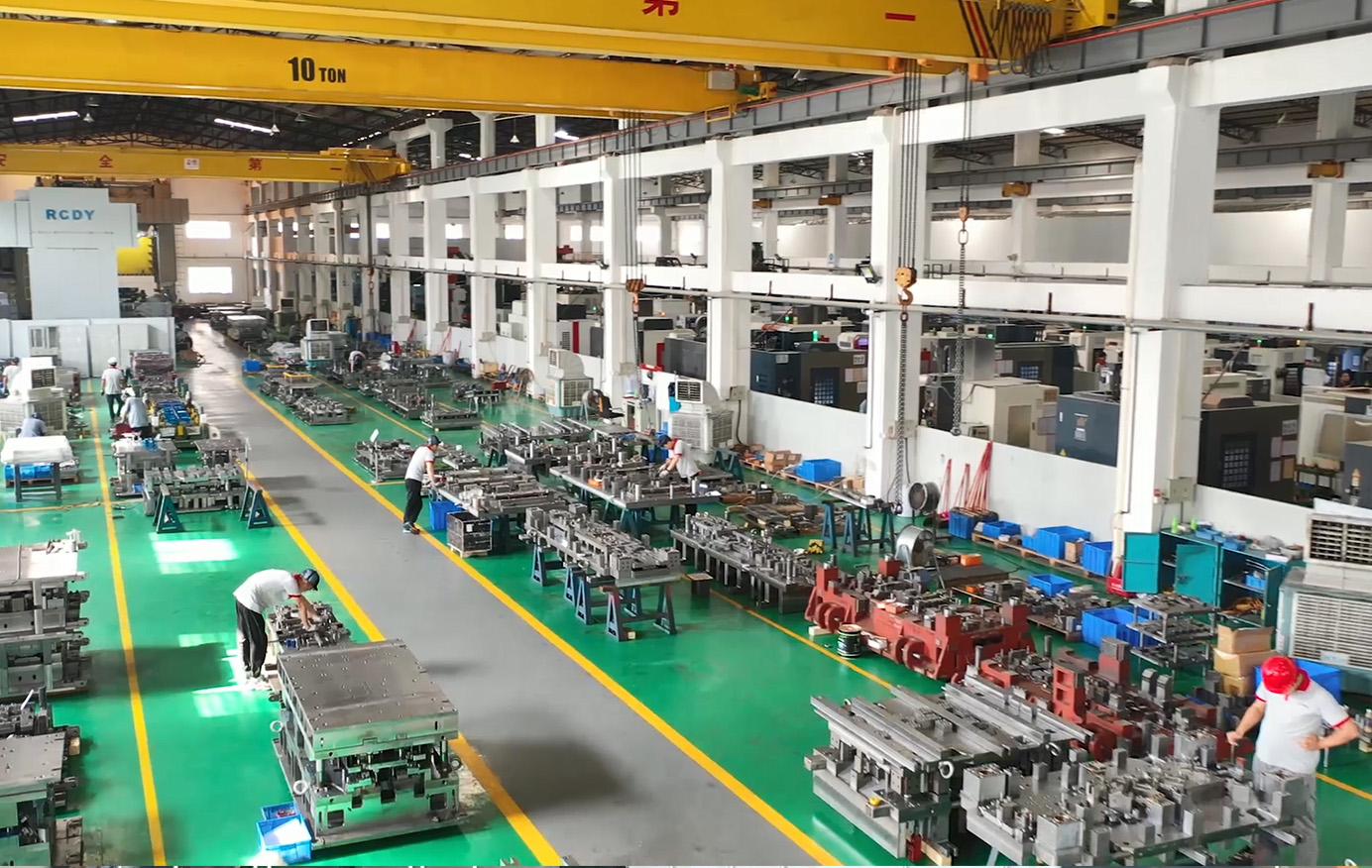 Stamping Die Press Center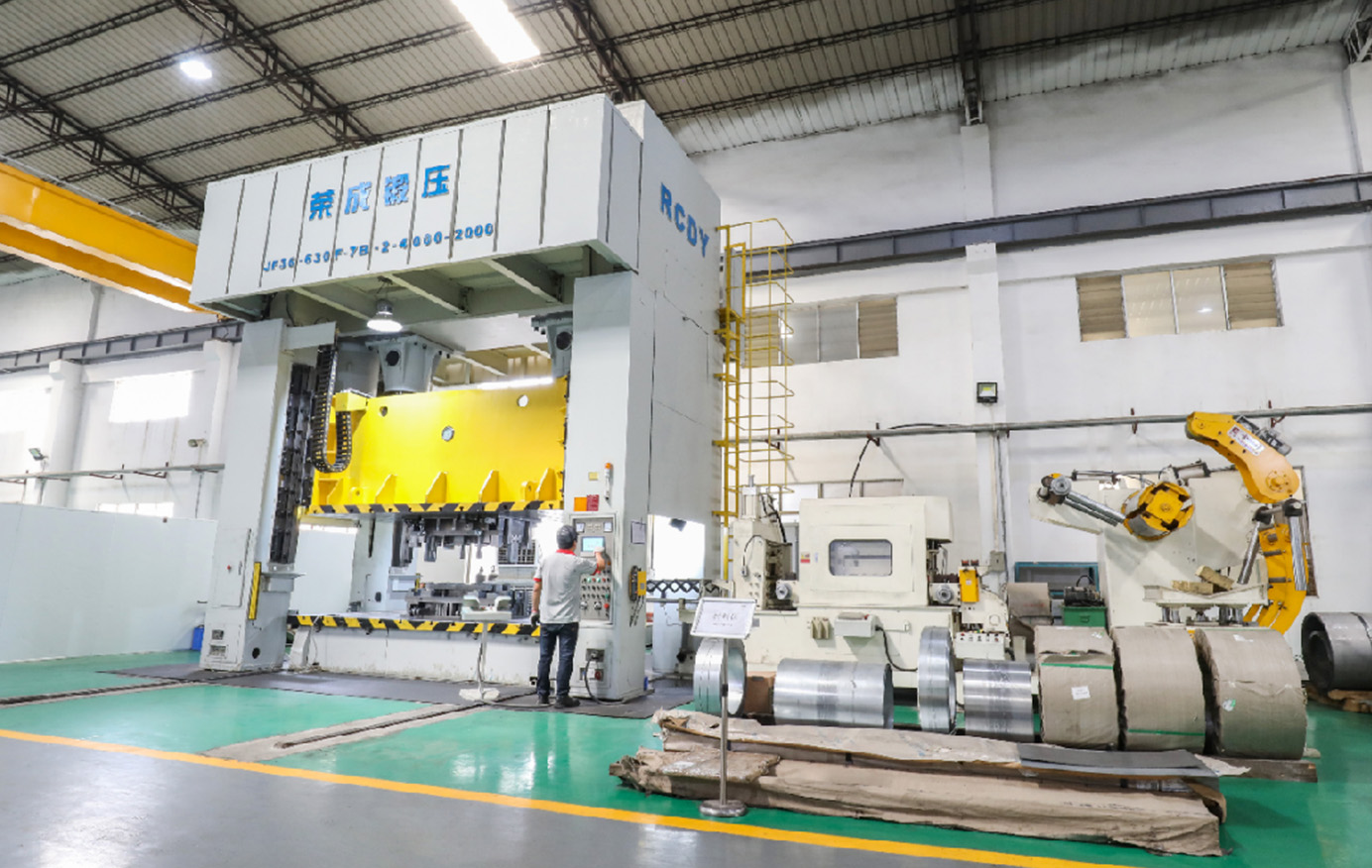 Tonnage 630T: Bolster size :4000*2000 with coil feeder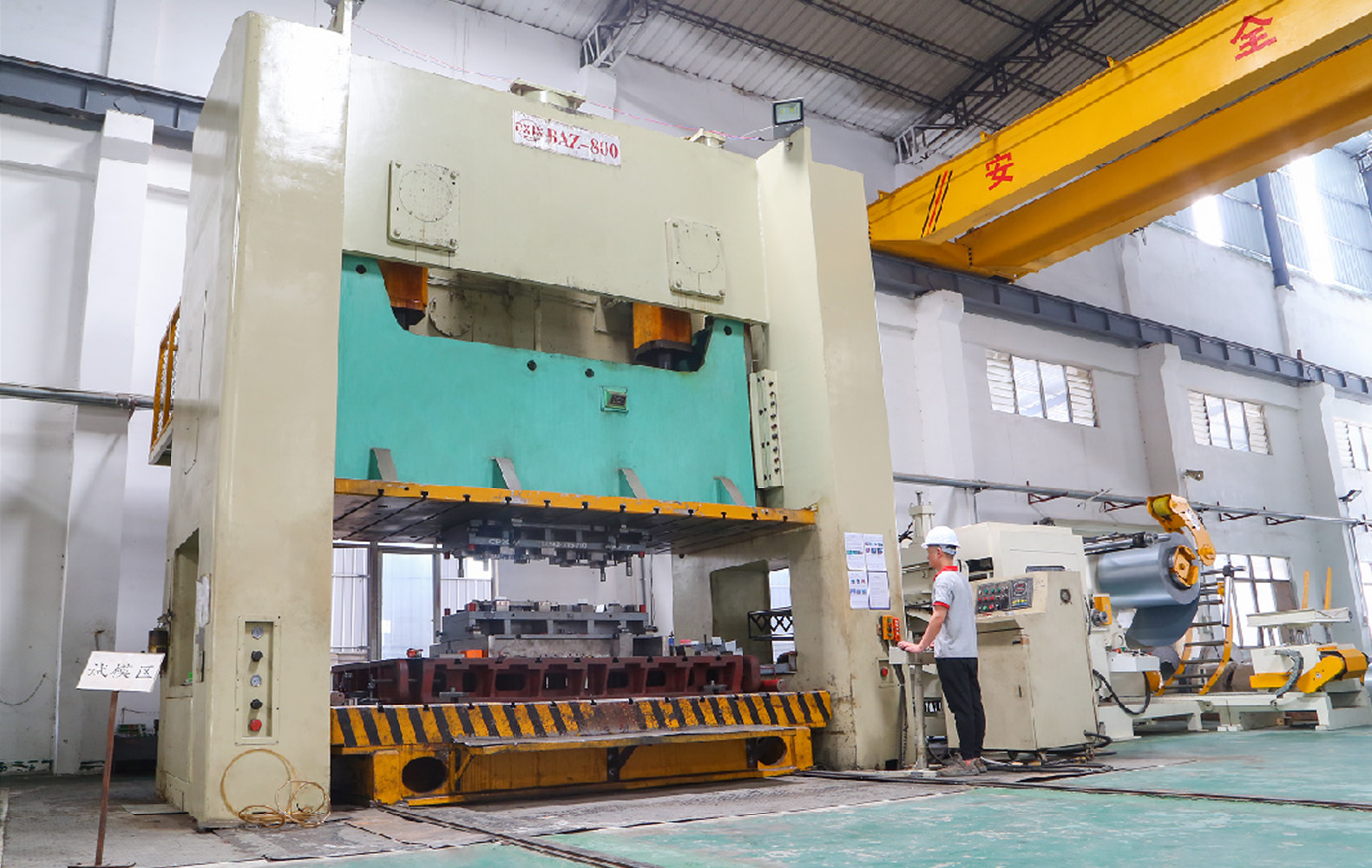 Tonnage:800T: Bolster size :4000*2000 with coil feeder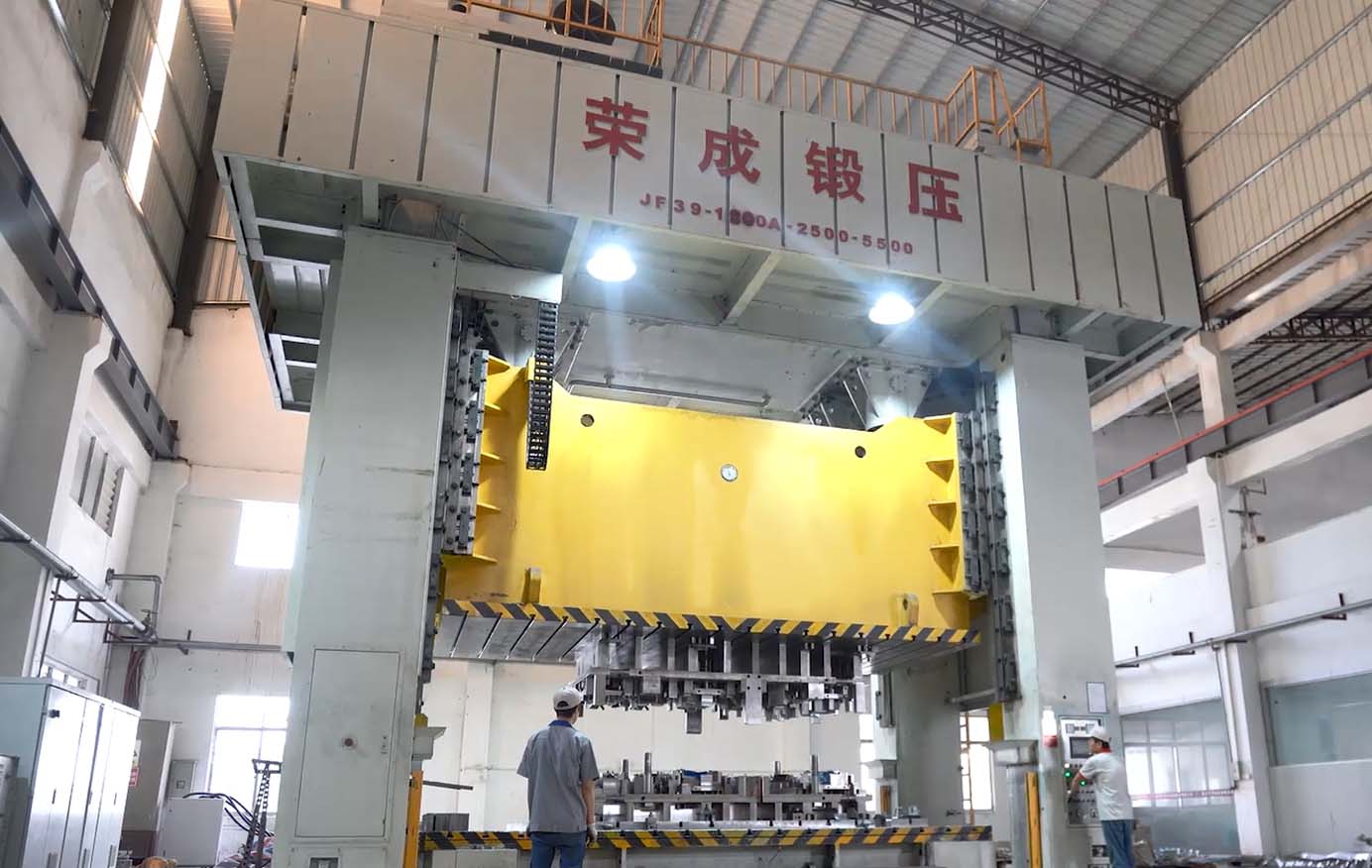 Tonnage 1250T: Bolster size :5500*2500 with coil feeder
CMM Measurement Center For Stamping Die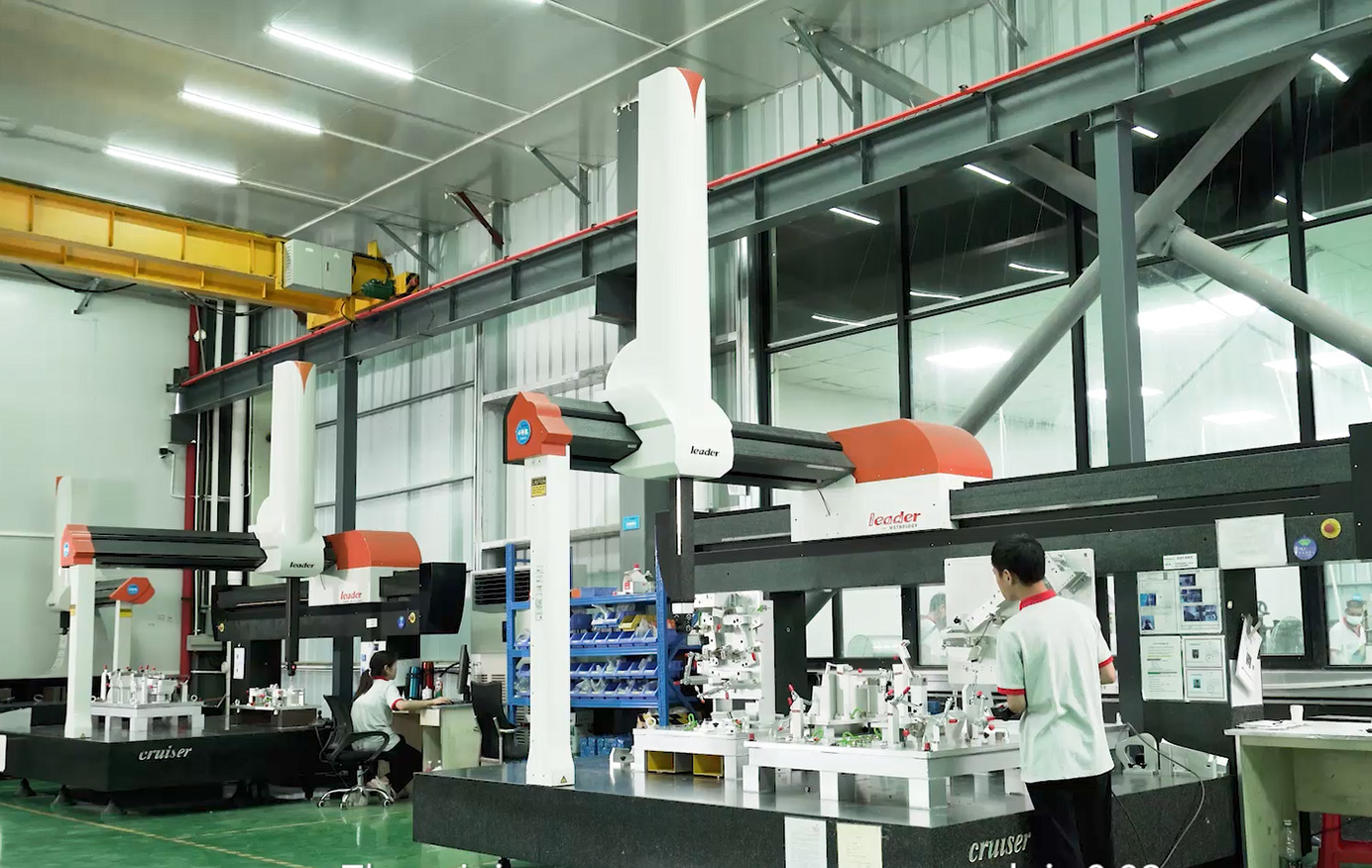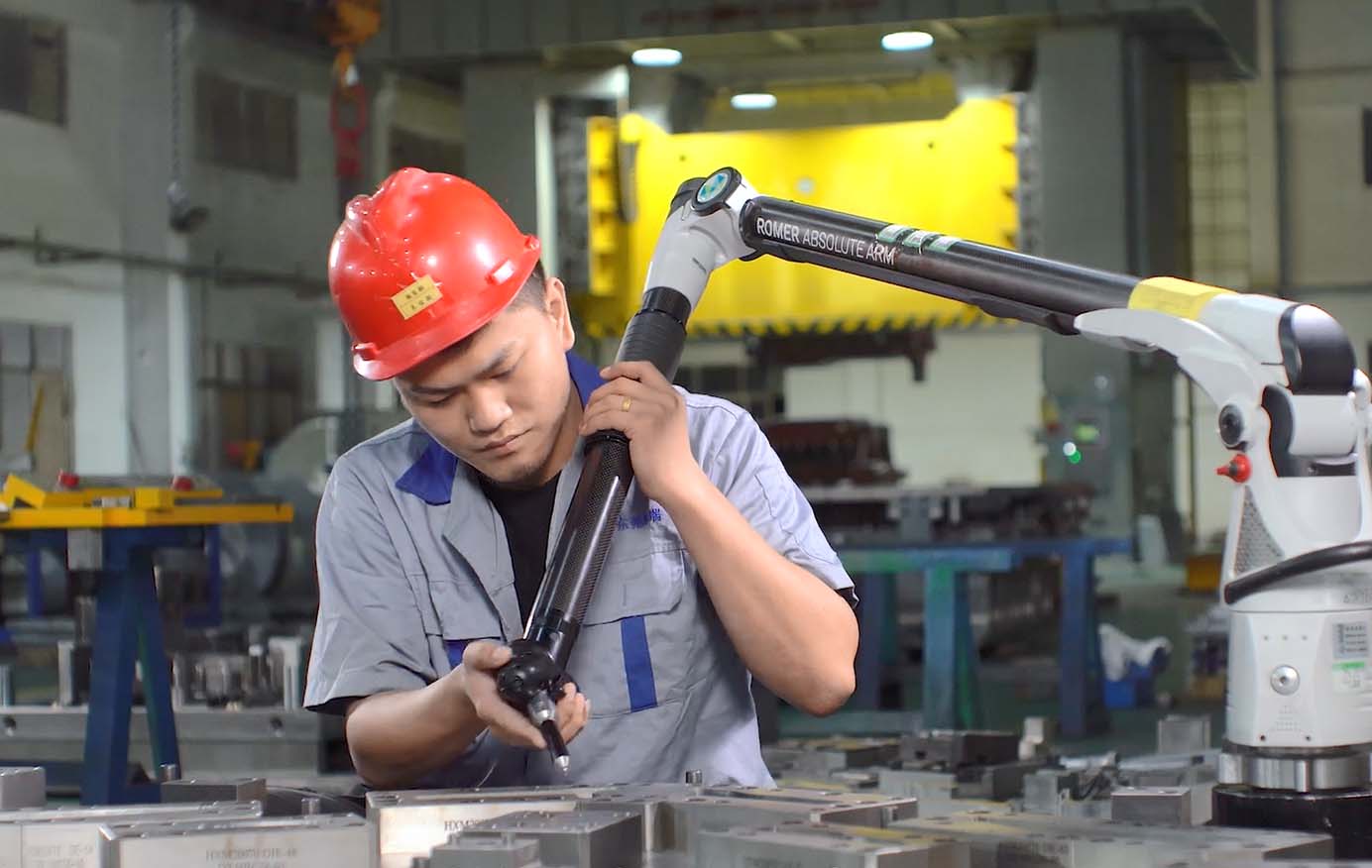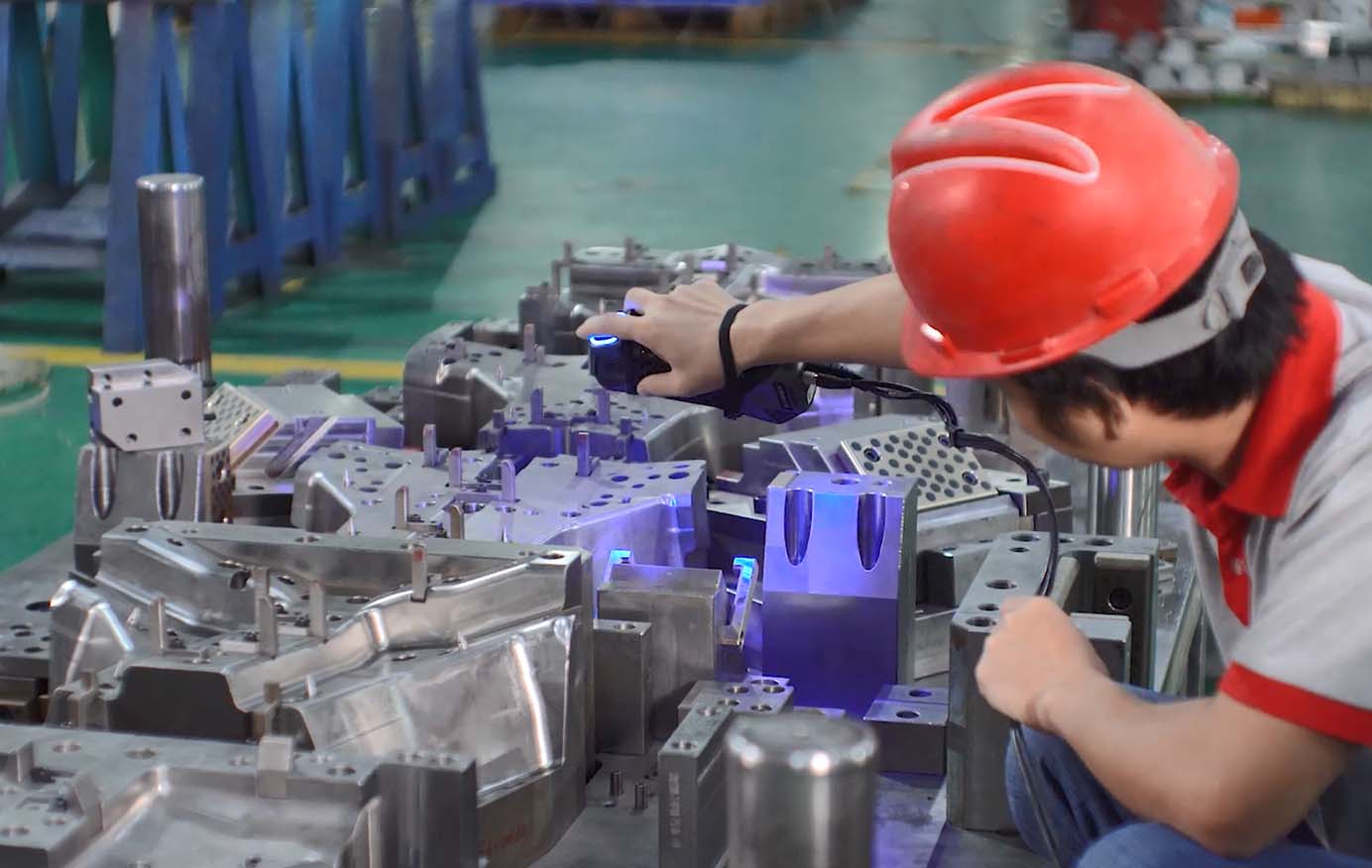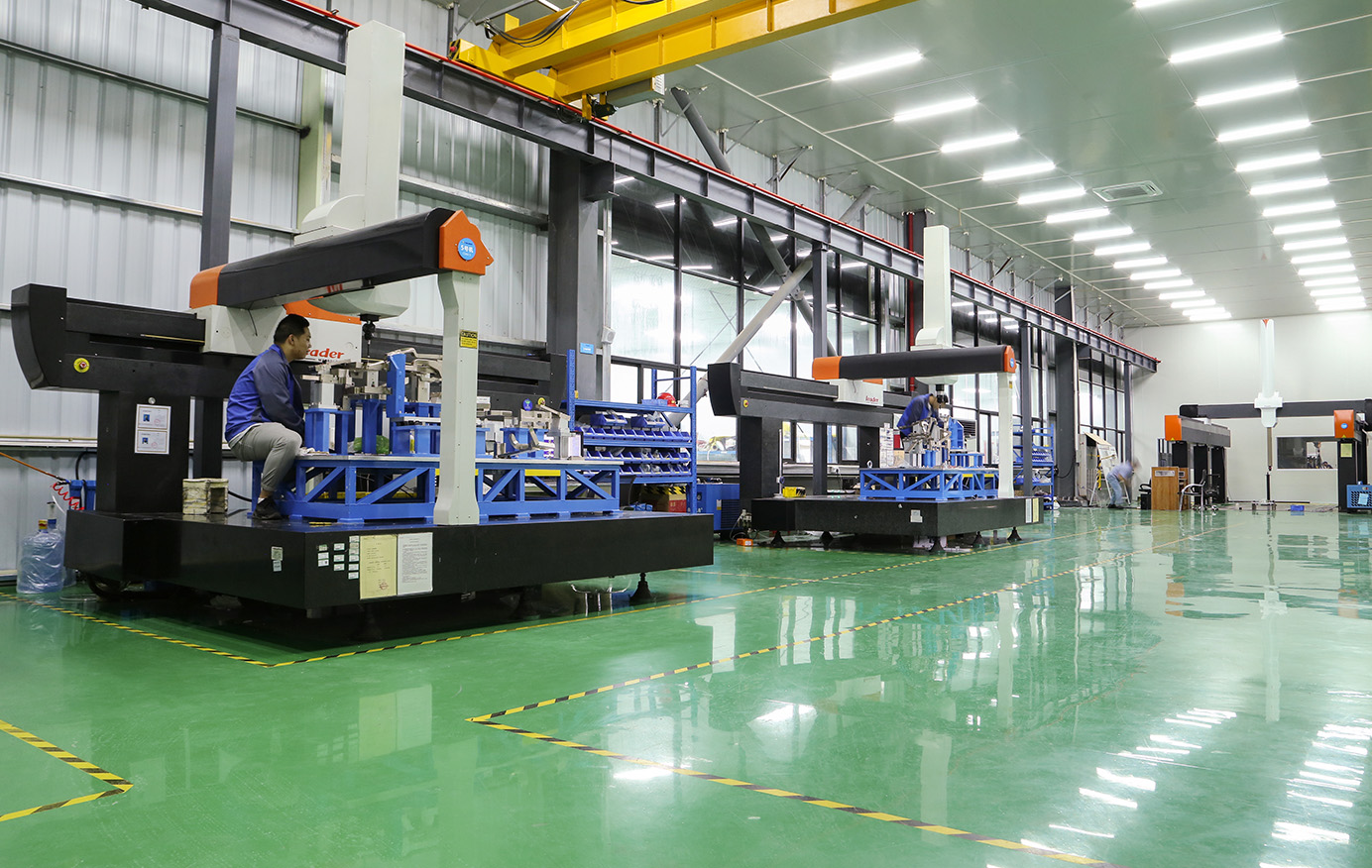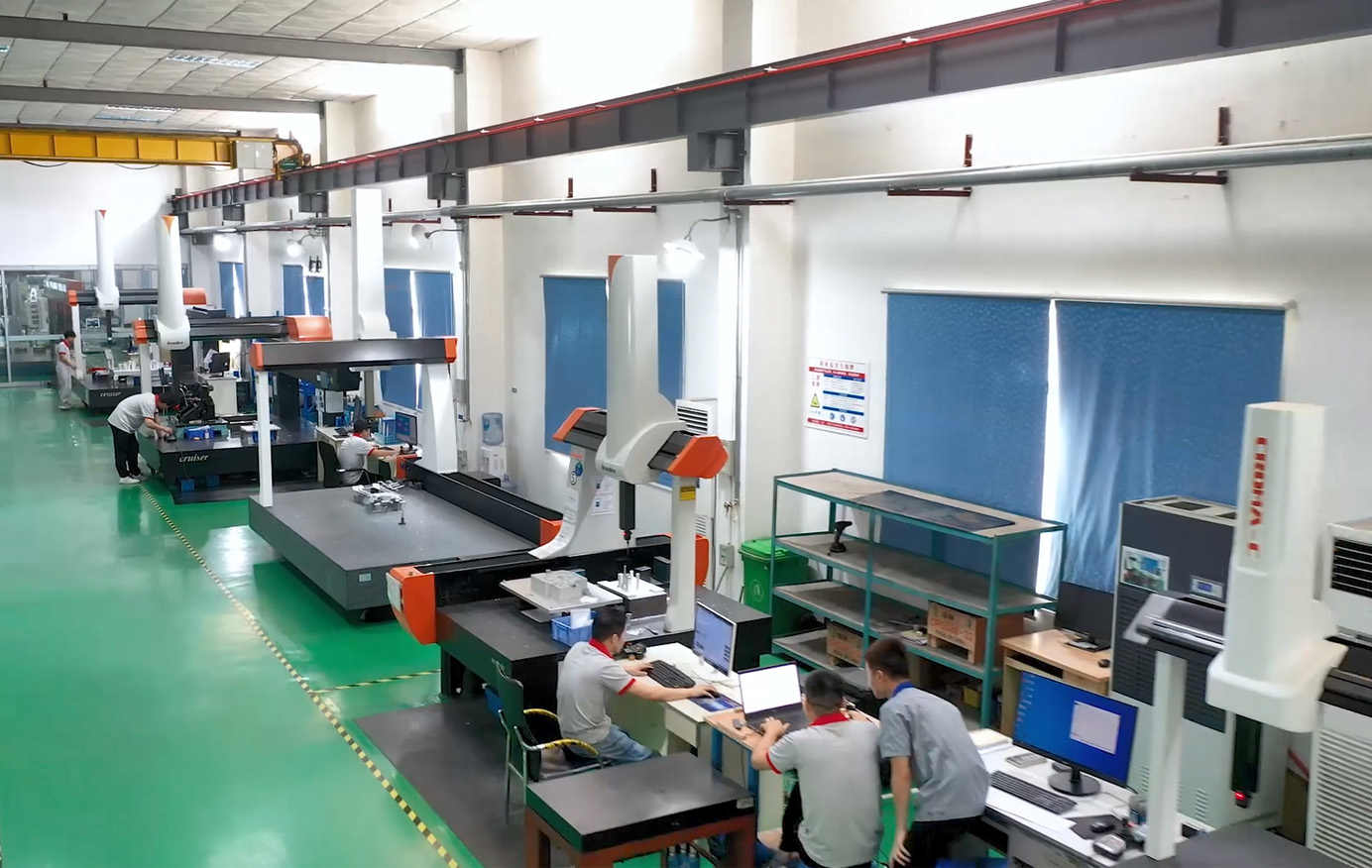 Our good trained personnel will take care every time in every program we have. We can do every requirement from the customer, to have the biggest satisfaction in the CMM as well.
3Sets of CMM, 2 Shifts/Day(10hrs per shift Mon-Sat)
CMM, 3000*1500*1000 , Leader    CMM, 1200*600*600 , Leader    Blue-light Scanner
CMM, 500*500*400, Hexagon        2D Projector, Hardness Tester
---
---